Houses in San Jose, CA will require the installation of insulation for various reasons:
It will keep your house warm during the cold months and cool during the hot months.
It prevents cooled and heated air from escaping out of the house; in turn, this will help residents feel comfortable inside their homes.
Also, it helps conserve energy by preventing air conditioners and furnaces from working harder to regulate the temperature indoors.
Furthermore, homeowners can enjoy lower energy bills and contribute to taming the environment.
However, there are some instances when you need to have the insulation removed from your home.
Water damage and rodent infestations are the common reasons for removing insulation so that the damage will be contained and repaired.
Wet insulation promotes the growth of mold that can expose the household to various health risks.
Rodents also can spread diseases and contaminants inside the house.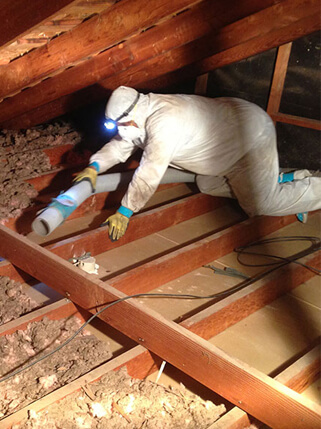 How to Ensure a Safe Attic Insulation Removal
Attic insulation removal can be a time-consuming and messy job. In terms of safe insulation removal, preparation is crucial.
Do not attempt to remove any insulation, this should be done by professionals.
Hiring Nor-Cal Insulation will ensure proper insulation removal and disposal.
Furthermore, you also need to contact professionals if you notice any sign of rodent infestation or mold.
Rodents may have contaminated the insulation with urine, decomposing carcasses, and droppings. Mold, on the other hand, can be toxic.
Professionals will remove the insulation safely as they know how to contain any possible disease that the rodents are carrying and mold spores.
We will vacuum the area thoroughly before installing new insulation.
Professionals will also have the right protective clothing and tools before commencing with the task at hand.
This way, they won't inhale small airborne particles that can lead to respiratory problems.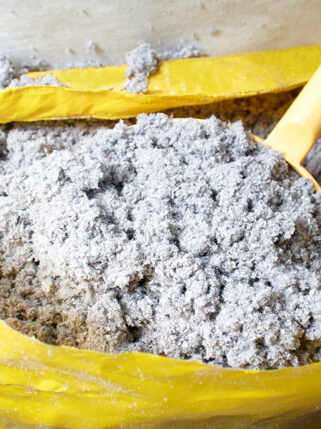 Insulation Removal
Removing different home insulation types might seem like an easy task, but if it is not done properly, it can pose many problems for homeowners.
Thus, you must let the professionals remove the old insulation and install a new one.
We're Available Monday – Friday 8am to 5pm
Message Us
Send us a message on our Facebook!